Fibre-Seal Inserts, Box/50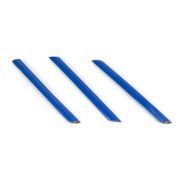 Manufacturer: Xtra Seal
Product ID: 12220
Fibre-Seal Inserts, Box/50.  For use in radial and bias tires.  Designed for chemical vulcanization.  Rubber with fiber core wrapped in gray gum and blue poly.  Install using any split eye needle.
Dimensions:  Size 3 3/4″ (95mm)
To find out more about getting a price quote or ordering this product,
click here
.