PAYT PLATINUM HAND CLEANER, 120 OZ.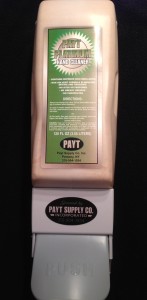 Product ID: platinum883
CONTAINS THE ANTI-MICROBIAL "PCMX"
• Non-Solvent Formula Eliminates Drying and Cracking.
• Contains Superior Skin Emollients & Skin Conditioners.
• No Dyes or Perfumes.
• Contains Natural Walnut Shell Scrubbers.
• Thick Concentrated Formula Reduces Hand Soap Use by up to 75%.
• Washes Away Completely with No Greasy Residue.
• No Phosphates
To find out more about getting a price quote or ordering this product,
click here
.