AIR GUAGE DUAL FOOT SERVICE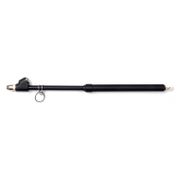 Product ID: 171045bc
Premium straight-on, 2 sided nylon bar 10-150 psi.
Tire pressure must be checked regularly.  Maintaining proper tire inflation will increase fuel economy, increase tire life, and reduce the chance of tire failure.  For these reasons we offer a wide range of quality, reliable tire gauges.
To find out more about getting a price quote or ordering this product,
click here
.