O-RING FOR TUBELESS RIMS, (OR325T)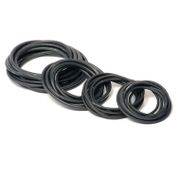 Product ID: 16325t
Many earthmover, grader, agricultural and industrial tires require the use of  O-rings to achieve an air-tight seal.  We offer only the highest quality products to meet this need.
Earthmover
Rod Diameter: 0.375″
Rim Size: 25″
Not a cure for damaged bead or damaged wheels and rims.  Caution should be used during fitments.  Do not install where a broken bead is suspected.
To find out more about getting a price quote or ordering this product,
click here
.